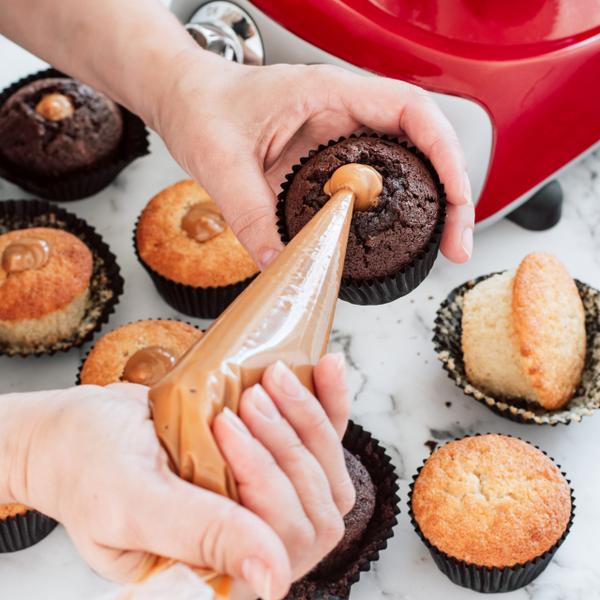 Ingredients
2 eggs

180 g caster sugar

150 g of butter

100 ml of milk

210 g flour

2 tsp of vanilla sugar

2 tsp baking powder
Vanilla muffins
Follow these steps:

Place 12 normal-sized muffin tins in a muffin tray. If you do not have such a sheet, use double paper forms.

Set the oven to 200 °C/392 °F.

Beat eggs and sugar till fluffy.

Melt the butter and add to mixture together with the milk.

Mix flour, baking powder and vanilla sugar and add to the mixture.

Divide the batter into the molds and bake in the middle of the oven for 10-12 minutes or until a skewer comes out dry.

Leave to cool on a baking rack under a baking cloth.