Kitchen machines from Ankarsrum
Kitchen machine without compromise
A kitchen machine that helps you in the kitchen is not only useful, but also a versatile tool that can help you with most things when it comes to cooking and baking. Investing in a kitchen machine can facilitate the work in the kitchen, and if you choose a kitchen machine of good quality, you can benefit from it for many years to come. We at Ankarsrum have extensive experience of manufacturing kitchen machines of the highest quality and our goal is to create versatile kitchen machines that last a long time. But we also know that a kitchen machine must be able to do many different things in order for them to actually be used. That is why we have developed a kitchen machine that can be used with a wide range of different accessories.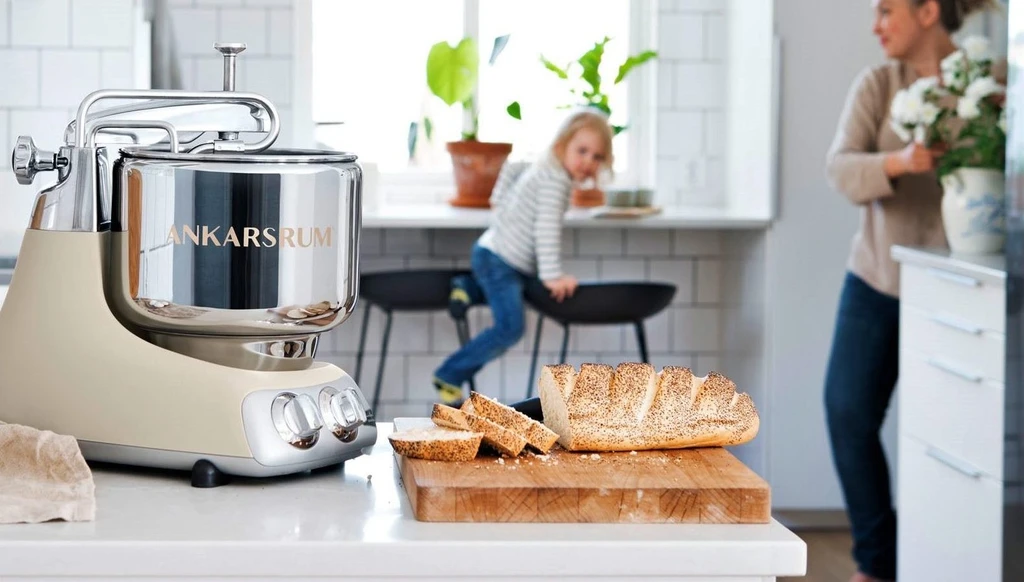 A FRIEND IN THE KITCHEN
A powerful kitchen machine that does the job
Ankarsrum's kitchen machines are not only versatile helpers in the kitchen, they are powerful and durable as well. In order for you to be able to trust that the kitchen machine can handle whatever you need help with, our kitchen machines have a very powerful motor and are of the very highest quality. This means that your kitchen machine will last a long time. Even though the engine is so powerful, the kitchen machines are quiet, while getting the job done. All parts for the kitchen appliances are also of the same high quality designed to be durable and durable.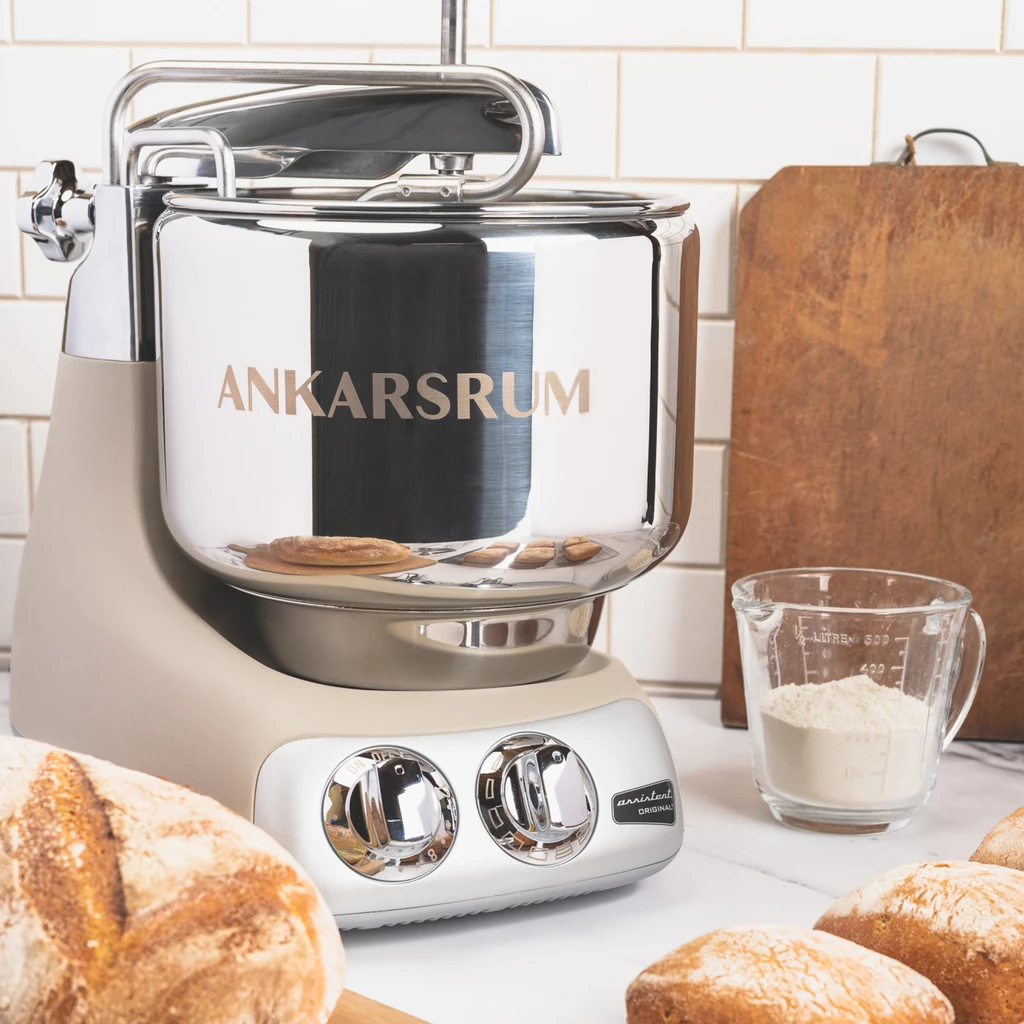 Multifunctional
Accessories and equipment for our kitchen machine
Equip your kitchen machine with the accessories you need: our wide range of different special accessories allows you to adapt your kitchen machine to your specific needs, and the machine becomes even more all-round and useful. Regardless of whether you want to be able to whip cream, knead dough, grind raw materials into puree or liquid, we have accessories that work for just that. You can even make your own pasta and grind your own meat. Being able to use one and the same machine to perform all the tasks in the kitchen not only makes life easier for you, it also saves space in your kitchen cabinets!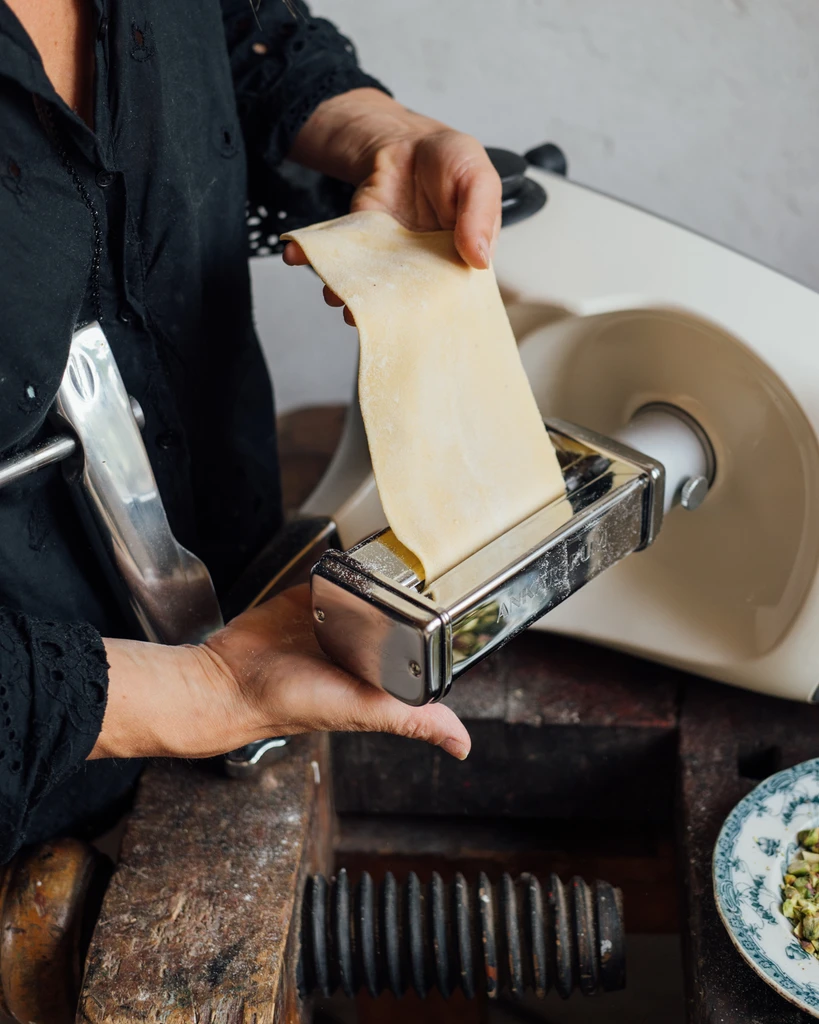 7-YEAR WARRANTY
Kitchen machine in high quality and design
Enjoy being able to cook your own food and bake your own bread from scratch with a powerful kitchen machine with accessories of the same high quality as the machine and its engine. Our kitchen machines also have a stylish and stylish design that fits in most kitchens. They are actually so stylish that you will want your kitchen machine in front of the kitchen counter, ready for the next baking or dish! Choose a kitchen machine in your favorite color, to match the kitchen or just to be a nice detail in the home. Our kitchen machines are available in a number of stylish and decorative colors.