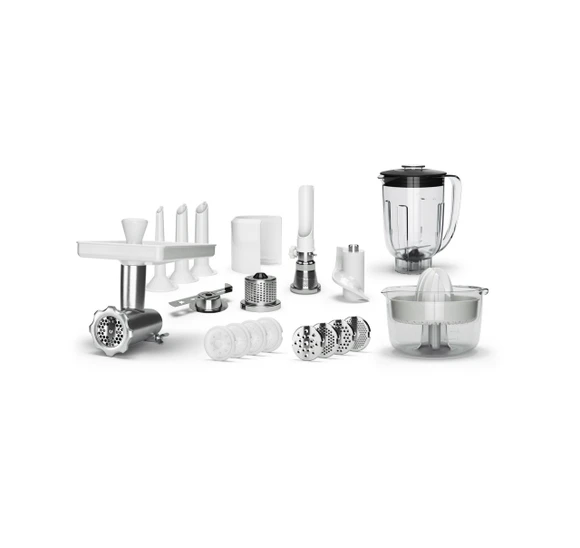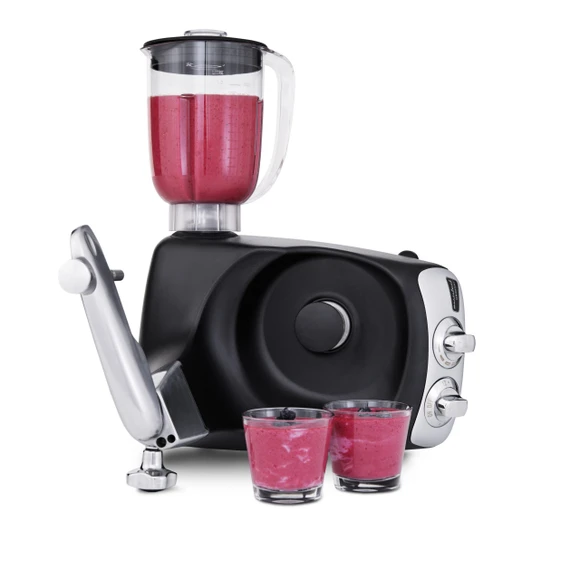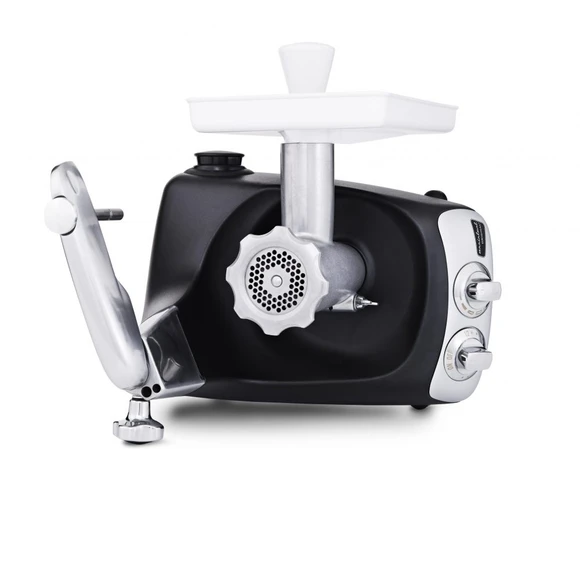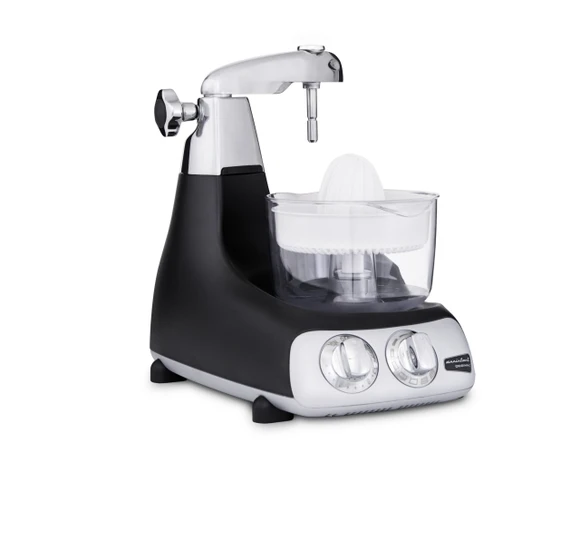 DeLuxe Package
Art No: 920900067
This is the solution for anyone who wants to make full use of their Assistent Original®. Baking, mincing, mixing, straining, pressing, grating, piping.
Large Accessory pack DeLuxe contains mincer, 3 sausage horns 10/20/25mm, feeder tray, feeder plug, 4x hole discs plates 2.5/4.5/6/8mm, strainer, grater, pasta discs, cookie attachment, blender, citrus press, splashguard for mincer.
319 £
ALL IN ONE
When you want it all
This is the solution for you who want to be able to utilize the capacity of your Ankarsrum Assistent Original® to the fullest. Mince, mix, strain, press and so much more!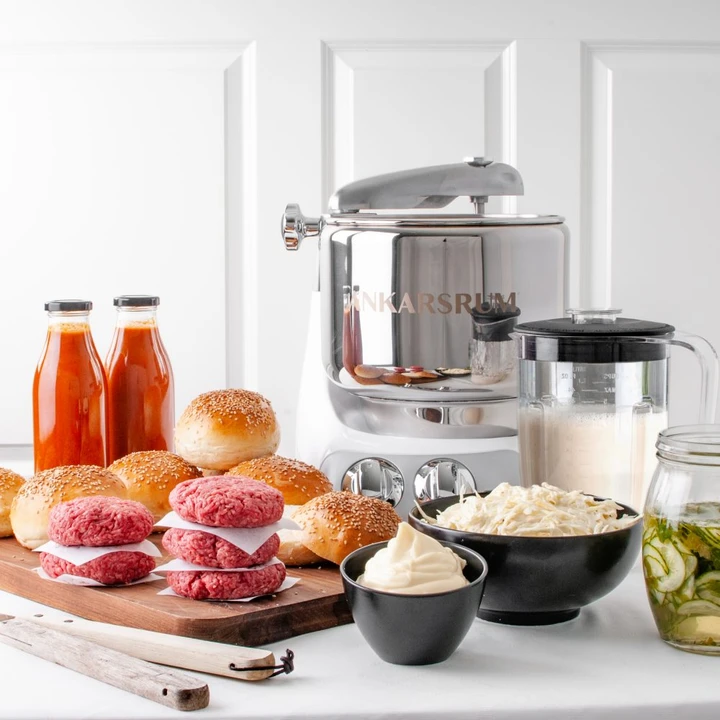 Burgers, smoothies, apple puree
AND SO MUCH MORE!
A mincer in the kitchen means you can take your cooking to a whole new level; Make your own burgers, sausages or falafel. With the attachments for the mincer, you also make your own pasta, absolutely perfect cookies and apple puree.
BLENDER, CITRUS PRESS AND STRAINER
Welcome to a greener world
The deluxe package also includes citrus press so that you can make your own juice on Saturday morning, and a blender to make a delicious smoothie or perfect American pancakes.