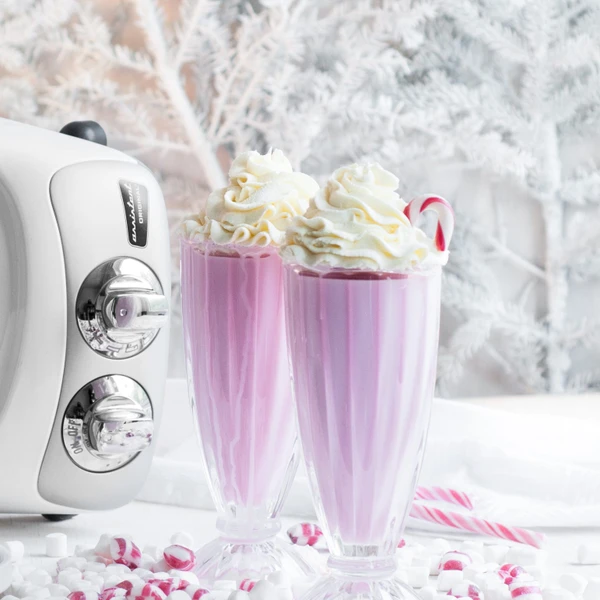 Ingredients
0.5 litre

vanilla ice cream

0.5 litre

milk

50 gram

candy cane
Candy Cane-Milkshake
Look at this beauty! Make your own Candy Cane-Milkshake this Christmas. It is delicious!
Follow these steps

Assemble the assistant with the Blender

Place the candy canes in the mixer and mix until you have a powder.

Add ice cream and milk, mix until everything is mixed.

Pour into glasses and top with whipped cream, marshmallows, candy canes or whatever you like.